Heavy Metal Binding & Detoxification
Products Sold Exclusively by Practioners
DetoxHM is Not Available Online and sold exclusively through practitioners and health care professionals
30 each, 1250mg EDTA Suppositories for practitioners only!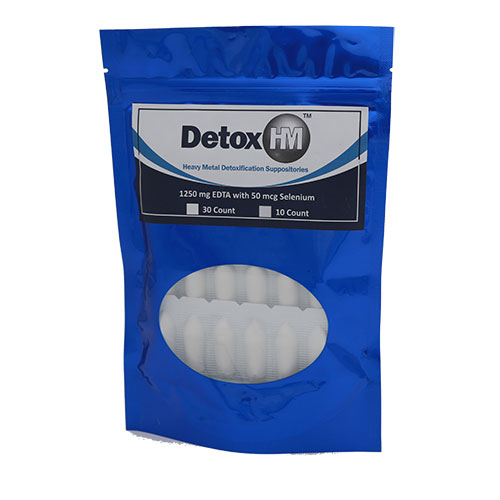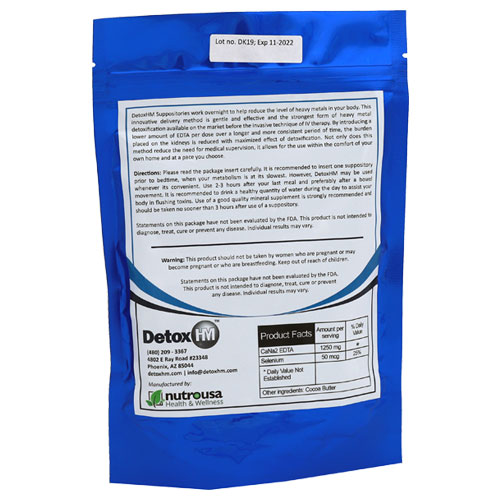 .
Attention Practitioners and Natural Product Retailers. Are you looking for a high-quality health & wellness product that generates extra income for your practice? DetoxHM is the perfect choice with top notch practitioner support, $60-$75 per unit profit, best of all: DetoxHM is not available online.  No Amazon or Ebay to compete with.
.
It's time for your patients to removing toxic heavy metals and live more life! DetoxHM is a Heavy Metal Binding Cream designed to gently & effectively remove lead and heavy metals from your body.  It's also safe for all ages, made in USA in an FDA registered facility and has the Good Manufacturing Practices GMP seal.
Discover The Future of Chelation Therapy

Detox HM manufactures and distributes EDTA Chelation therapy products with the highest quality and consistency in the industry today.  Our EDTA suppositories have a professional strength of 1250mg per dose.
Support
Detox HM provides our practioner | pharmacist | stores 3 levels of customer support.
To help answer questions
You or your patient | customer may have about EDTA Chelation Therapy products.
Efficacy
We only sell through authorized practitioners, pharmacists, & natural product retailers.
We feel it's best
To sell our products by practitioners & product professionals vs. online.
Quality
All products are made in FDA registered facility with the Good Manufacturing Practices seal.
Our High Standards
Ensures your patients | customers will receive only the best quality products.